Thin, dull, and dry hair – we have all been there, haven't we? It's a cherished desire of many to have long, thick hair but who has the money to spend on those expensive hair products? So, say good bye to those chemicals, and say hello to the natural remedies for Hair Growth.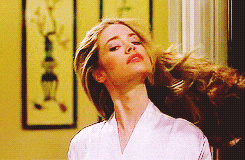 Achieving luscious hair that shines is now possible, ladies. Here are the natural tips that can work wonders for your hair. But remember, consistency is the key – so follow them regularly for a month for Rapunzel-like strands.
Oil Scalp Massage
The simplest of them all – Stimulate your hair growth by giving yourself a scalp massage. It not only increases the blood flow to your scalp but also helps the nutrients to get to your follicles faster.
What You Have to Do:
Massage your hair twice a week, if you have dry hair, and once a week if you have oily scalp. Warm up any oil you like from the Coconut oil, Rosemary oil, Castor oil, or Almond oil, and gently massage it in. There's a bonus benefit of oil massage too – it also reduces the dandruff.
Apply Onion Juice
Raise your hand if you thought onion only makes your food better. So, no, onion juice can also help you make your hair better. This old remedy works wonders if followed regularly, I can personally vouch for that. The only downside is that it stinks, but hey, who minds a little trouble for healthier hair?
What You Have To Do:
Chop 2 onions into pieces, and blend them in the blender. Squeeze out the onion juice and apply it on your scalp carefully. Let it stay in your hair for about 15 minutes, and wash it off with mild shampoo.
Apply Potato Juice
If you can't stand the smell of onions, don't worry. Potato Juice is a good substitute for that. It is rich in Vitamins like A, B, and C that can even cure the thinning of hair. Apply potato juice to your hair before every shower, and watch the magical results.
What You Have to Do:
Peel a potato, cut into slices, and blend them. Extract the potato juice out of them, and apply it to your hair using a cotton bud, or directly, and leave it for about 15 minutes. Wash it off with mild shampoo.
Apply Egg Mask
An egg mask is a savior to your hair, whether you have thinning problems, less growth, weak hair, or even dryness. Hair is made of Keratin protein, and eggs are a great source of protein so it can heal your hair strands like magic.
What You Have to Do:
To make the mask, mix two eggs with tablespoons of olive oil, and mix it well to make a paste. Apply it to your hair, especially the scalp carefully and leave it on for about thirty minutes to an hour. Rinse with shampoo, and cold water for brighter, stronger hair strands.
The Lemon Juice
Lemon for dandruff is an old story, but did you know lemons could help in hair growth as well? Lemons are rich in vitamins, and other nutrients, so once applied on the hair, can promote smooth, and shiny, and long hair.
What You Have To Do:
Take one part lemon juice and two parts coconut oil (alternatively you can use the olive oil) and apply it on your hair for around 30 minutes to an hour. Rinse it off with mild shampoo. Repeat it once or twice a week for better results.
Apply All Natural Aloe Vera
Stop envying models for their lustrous hair, as you can have bouncy, strong hair by using this magic ingredient. Aloe Vera is here to save your day, as it has the conditioning properties, and can improve damaged, dry hair.
What You Have to Do:
Apply the natural aloe vera gel (or you can get one from any pharmacy) on your scalp, and hair, and let it penetrate your hair follicles. Let it sit for an hour, and rinse it with mild shampoo.
You can also use Aloe Vera as a mask for your damaged hair by pairing it with coconut oil, onions, or egg to say good bye to damaged hair.
Apple Cider Vinegar
The options are endless here, and its all upto you which home remedy suits you best. Apple Cider Vinegar can not only boost your hair growth, it also maintains the pH balance of your hair, and also adds shine to your hair. Here's how to get the benefit:
What You Have to Do:
Every time you shampoo your hair, make it a routine to apply Apple Cider Vinegar. Mix approx 75 ml of apple cider vinegar in 1 liter water, and store it. Use one cup of it for a final rinse after the shower to shiny hair.
The Coconut milk
One of the most effective remedies out there is coconut milk as it is rich in essential fats, iron, and potassium. Whether you are applying it alone or whether you are pairing it with some essential oils, the results are remarkable.
What You Have to Do:
Take about half a cup of coconut milk, and apply it on your scalp overnight. Rinse it off with cold water the next day.
If you are too lazy to leave it overnight, take coconut oil, add few drops of essential oil, and squeeze half a lemon to it, leaving it for about 3-4 hours.
Indian Gooseberry (Amla)
Amla is the unsung hero of the hair world. I am pretty sure you have heard about it from your mothers, or grandmothers. It is a powerhouse of nutrients, and can accelerate hair growth like magic.
What You Have to Do:
Take two teaspoons of amla powder, or juice, and mix it with the equal amount of lime juice. Apply this mixture to your scalp, and let it dry. Once it's dry, rinse your hair with lukewarm water. Applying it once in a fortnight works like magic to your hair!
No, you will not get Rapunzel like strands after applying all these natural products once, but you WILL notice softer strands eventually. Remember, consistency and patience is the key.
Have you tried any of these DIY treatments? Tell us below. Meanwhile, you can also check out some amazing home remedies by Zubaida Apa as well. Cheers!

Leave your Thoughts @ Avvaaz
Related posts